by PamK
It is feeling a little ironic during lockdown. All these amazing beautiful places, I have never even heard of, are popping up all over my news feed. We can't even go out our own homes (unless you are essential, or need something essential).
When will it be allowed to travel again? This probability seems far far away.
I have not travelled for a while, my last trip was New York for my sisters wedding in 2018, somehow now, it feels like forever ago. I have new travel aspirations, I can dream at least .. Here are some of the places I would love to go, in no order of importance.
SOURCE – https://www.harpersbazaar.com/
Banff National Park, Canada – this totally looks like a picture perfect piece of heaven!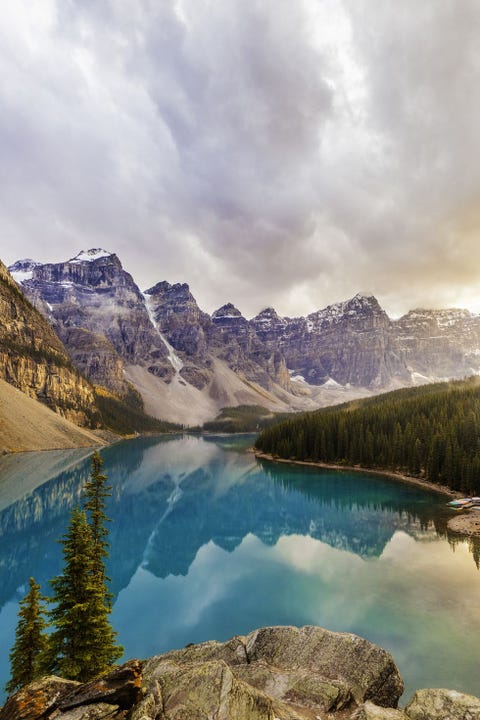 The glacial lakes in Canada's first national park have some of the bluest water you've ever seen. Even if you're not particularly outdoorsy, you can still admire the views from one of the cozy and luxurious lakeside lodges throughout the park, like the Fairmont Chateau Lake Louise.
Great Ocean Road, Australia – So pretty, and looks so serene with this spectacular sunset!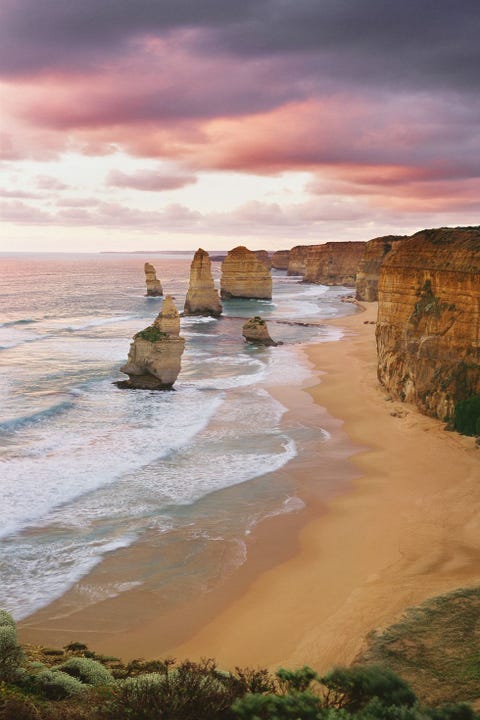 Head west from Melbourne on this coastal drive to see everything from the famous 12 Apostle rock formations, to koalas in Great Otway National Park as well as the charming seaside town of Lorne.
Machu Picchu – Just wow, ancient history in picture perfect backdrop!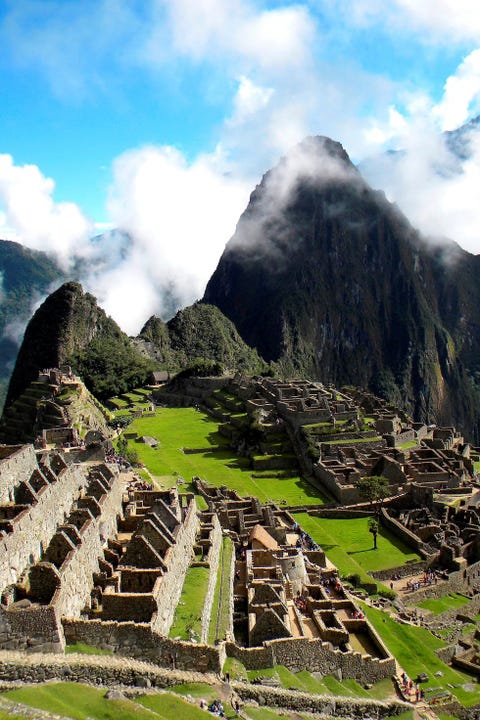 This World Heritage site is easily the most famous spot in Peru, and for good reason. The ancient terraced city's astounding architecture and sweeping views of the surrounding mountains will leave you breathless (as might the nearly 8,000 foot elevation.)
Japan in Cherry Blossom Season – I admit, one of my favourite colours lures me to pictures of cherry blossoms.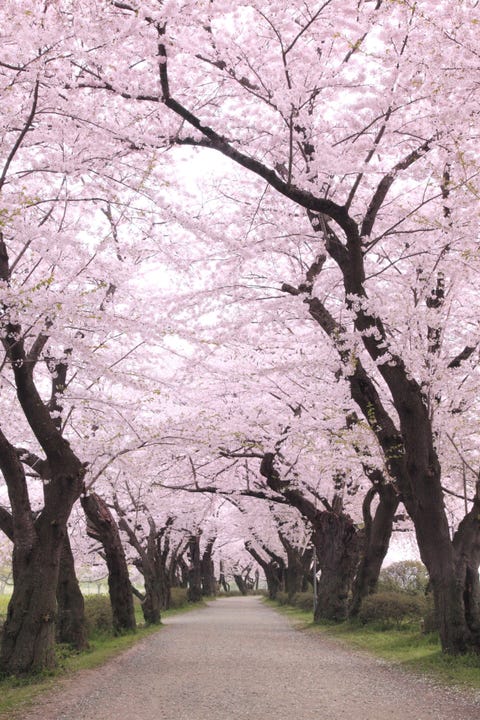 While Japan is beautiful year-round, the few weeks each spring when cherry trees across the country explode with blossoms is a particularly pretty time to visit.
Mù Cang Chải, Vietnam – I have never really thought of going to Vietnam – this picture would put this on anyone's travel list!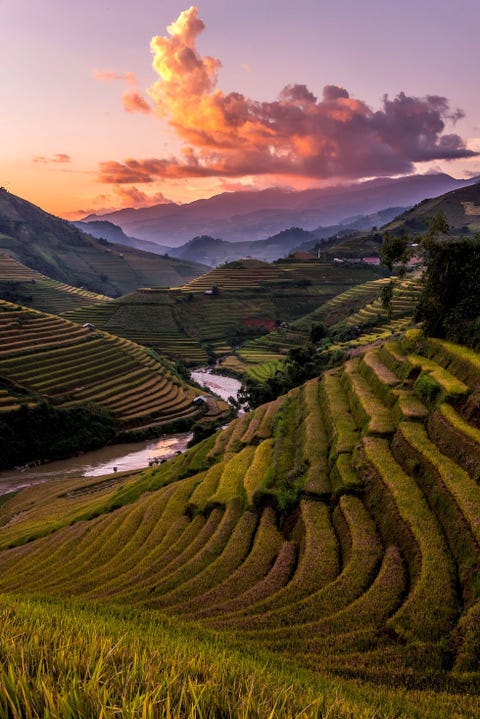 Get off the beaten path in this rural district where the rice paddy-terraced mountains and twisting streams will make you feel like you're living in a fairy tale.
Blue Lagoon, Iceland – I don't deal with the cold well, so I might not chose this location to visit first, but it is absolutely beautiful.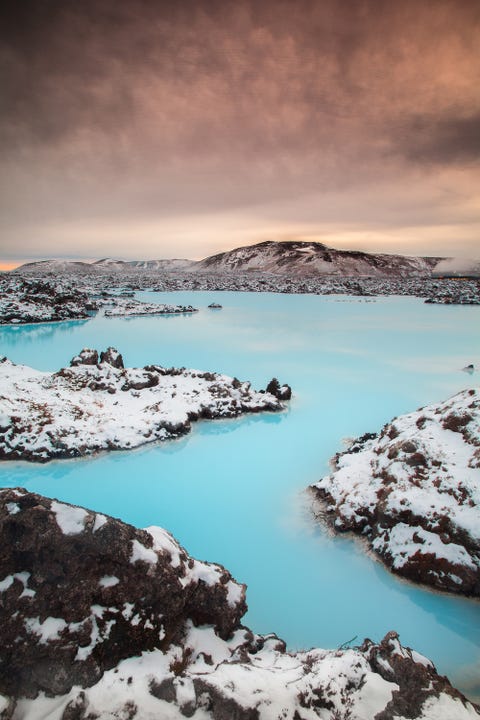 Located southwest of Reykjavik, Iceland's famous Blue Lagoon gets its trademark color from the silica-rich waters that feed it. And it isn't just pretty—the geothermal water is great for your skin too.
Zlatni Rat, Croatia – No words!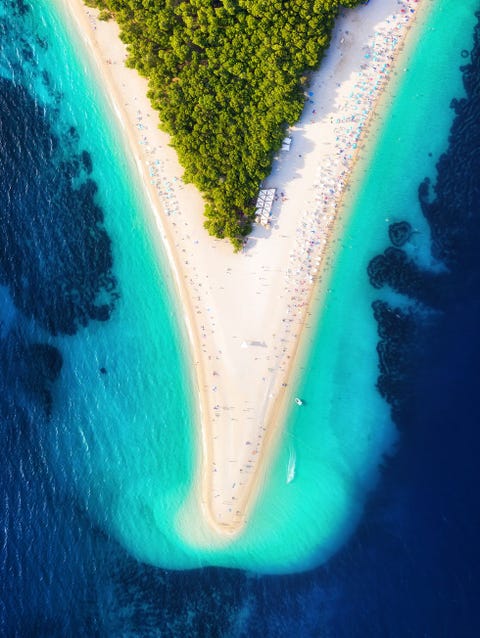 Located on the Croatian Island of Brač, the Golden Cape is one of Europe's top beaches. With crystal blue waters and a white pebble beach, the Golden Cape is the perfect place to take in the sun and let the air flow (some parts of the beach are clothing-optional).
Lofoten Islands, Norway – I could definitely see myself spending a Christmas in this winter wonderland.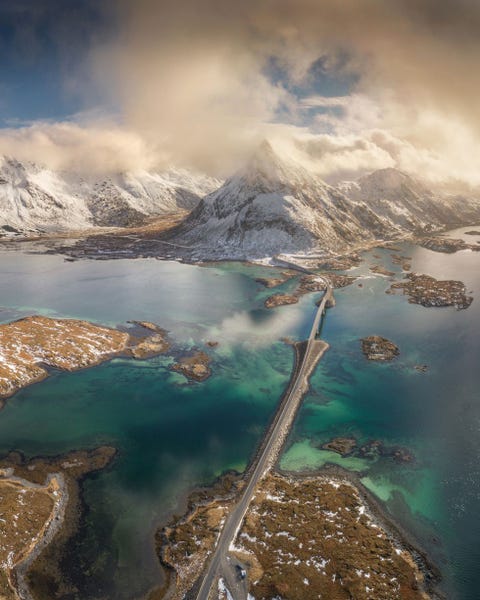 If you're looking for the perfect mix of winter and spring then you need to check out the Logoten Islands. Technically located in the Arctic, it contains some of the warmest temperatures due to an elevation anomaly. It's also a great place to watch the Northern Lights in the winter season.
Iguazú Falls, Argentina – The pot of gold at the end of this rainbow, is worth hiking for – stunning!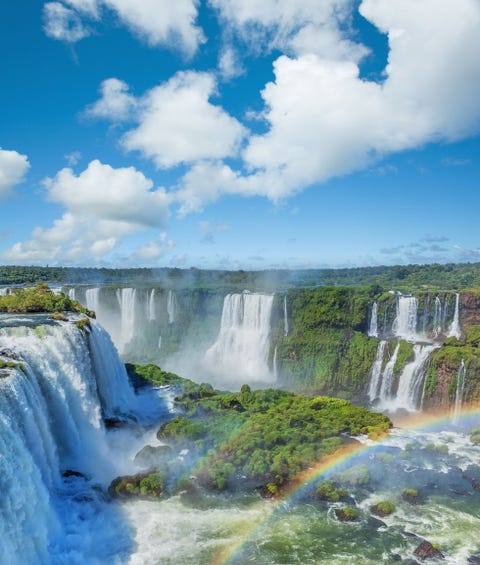 The Iguazú Falls are the largest waterfall systems in the world. Located on the borders of Argentina and Brazil, legend has it that a powerful deity was rejected by his mortal lover and in a rage sliced the rivers thus creating the waterfalls.
Comino Island, Malta – Yes, I can vacation here.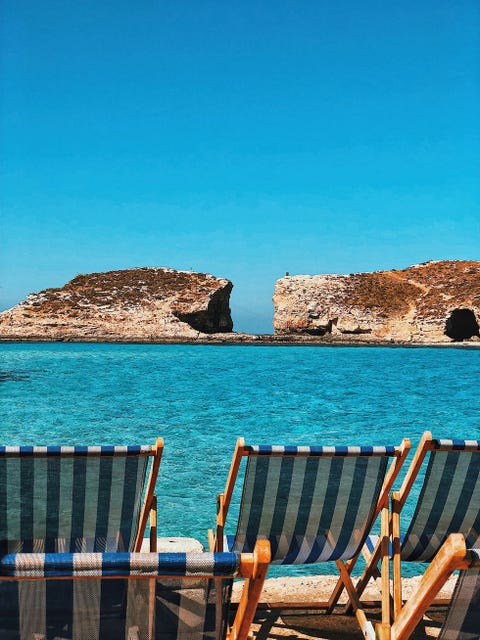 Accessible by ferry only from mainland Ċirkewwa, Comino is Malta's least inhabited island. With only three residents reported since 2017, this small island boasts some of the clearest waters known to man. Popular for its blue lagoons, this is one island you have to visit.
WHERE DO YOU WANT TO GO WHEN FINANCES AND PANDEMIC-FREE TRAVEL IS ALLOWED?
If you need hosting – I recommend: